Mountain Home Idaho Houses For Sale
Today New Mountain Home Idaho Listings
Welcome to Mountain Home Idaho Houses For Sale located in Elmore County just a short 45-minute drive from southeast of Boise. The Mountain Home terrain is desert with a small town country feel. Mountain Home Idaho has a very welcoming community that gets involved with the residents by having activities to bring the community together.
Mountain Home Idaho population has been increasing since 2015 and the current population is 14,451 for 2019. The Mountain Home workforce is known for agriculture and the Mountain Home Air Force base. However, Mountain Home Idaho Houses for sale has become a more desirable area to live in recent years due to the low cost of housing, rentals, low crime, easy access to freeway, golfing, view of the mountains.
Your first impression of Mountain Home Idaho houses for sale will be that it is a very small town however what makes Mountain Home unique and most people are unaware of is how close it is to recreational activities. You are only 1hr 20 minutes away from Featherville, Idaho where you can enjoy hot springs, hiking, hunting and fishing, 35 minutes from Anderson Ranch Dam where you can go boating and fishing. My personal top favorite is C. J. Strike Reservoir Idaho as it's only 37 minutes away from Mountain Home Idaho houses for sale and it hosts a The Sand Dune that is 470 feet tall where you can go sliding on or go boarding.
Mountain Home Idaho homes for sale are known for the love and support for the military families as The Mountain Home Air Force Base is only 10 miles away from town. Every fall Mountain Home Idaho homes for sale host an Air Force Appreciation Day parade and a picnic at Carl Miller Park to honor and celebrate the airmen and service members. The event has been held for the last 59 years. The air force parade really makes you feel proud to be an American and thankful for all that the US Military does for our country. The Mountain Home Air Force Base also offers employment opportunities to the Mountain Home community.
Mountain Home Idaho Real Estate
Mountain Home Idaho homes for sale have an abundance of commercial real estate available and a lot of room to continue to grow. Mountain Home is a great location for companies looking to start a new business. Marathon Cheese Company took the opportunity and open a factor in 2007 since then it has provided several jobs to the community and has helped the community continue to grow.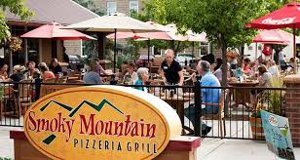 Mountain Home is a nice quiet place to live in where you can really get to know and be involved with the community. It has all the basics necessities that you need to be happy and it's just 45 minutes from the Boise. Mountain Home Idaho homes for sale known is the blanket of Boise where you can get away from the big city and relax.